One Hundred Heroes Winners
Checkout these great stories from deserving Heroes! All winners will be selected by Nov 13th, 2020!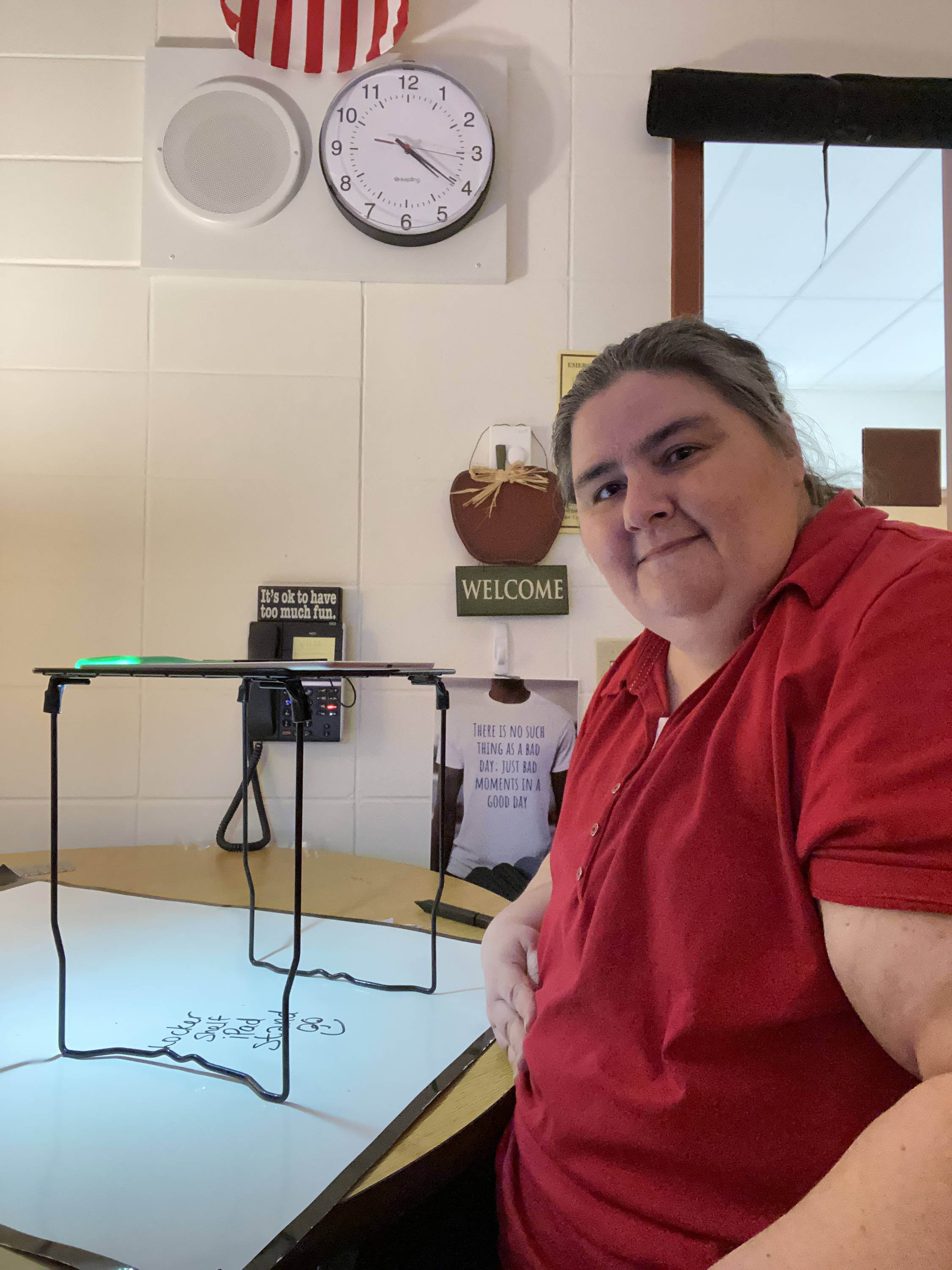 Life for Tricia Louis will become a lot easier when her TutorCam Go arrives.
Tricia, an integration specialist for Wisconsin's Richland School District, jokes she has had to become like TV secret agent MacGyver and cobble together locker stands, cookie cooling racks and other bits and pieces to create makeshift document cameras.
"I do consider myself a MacGyver!" Tricia told us. "Before becoming a part of the technology department, I was a band teacher for 20 years and there is nothing that duct tape can't fix in the band room. I have used many different things to hold an iPad while making demonstration videos - a music stand, an old typing book stand, and even a cookie cooling rack that was specially bent to hold the iPad!"
How this Dad from California Invented the Tutorcam
How the Revolutionary Device was Created During the COVID-19 Pandemic by a Dad Helping His Kids teaching a Remote Learning Class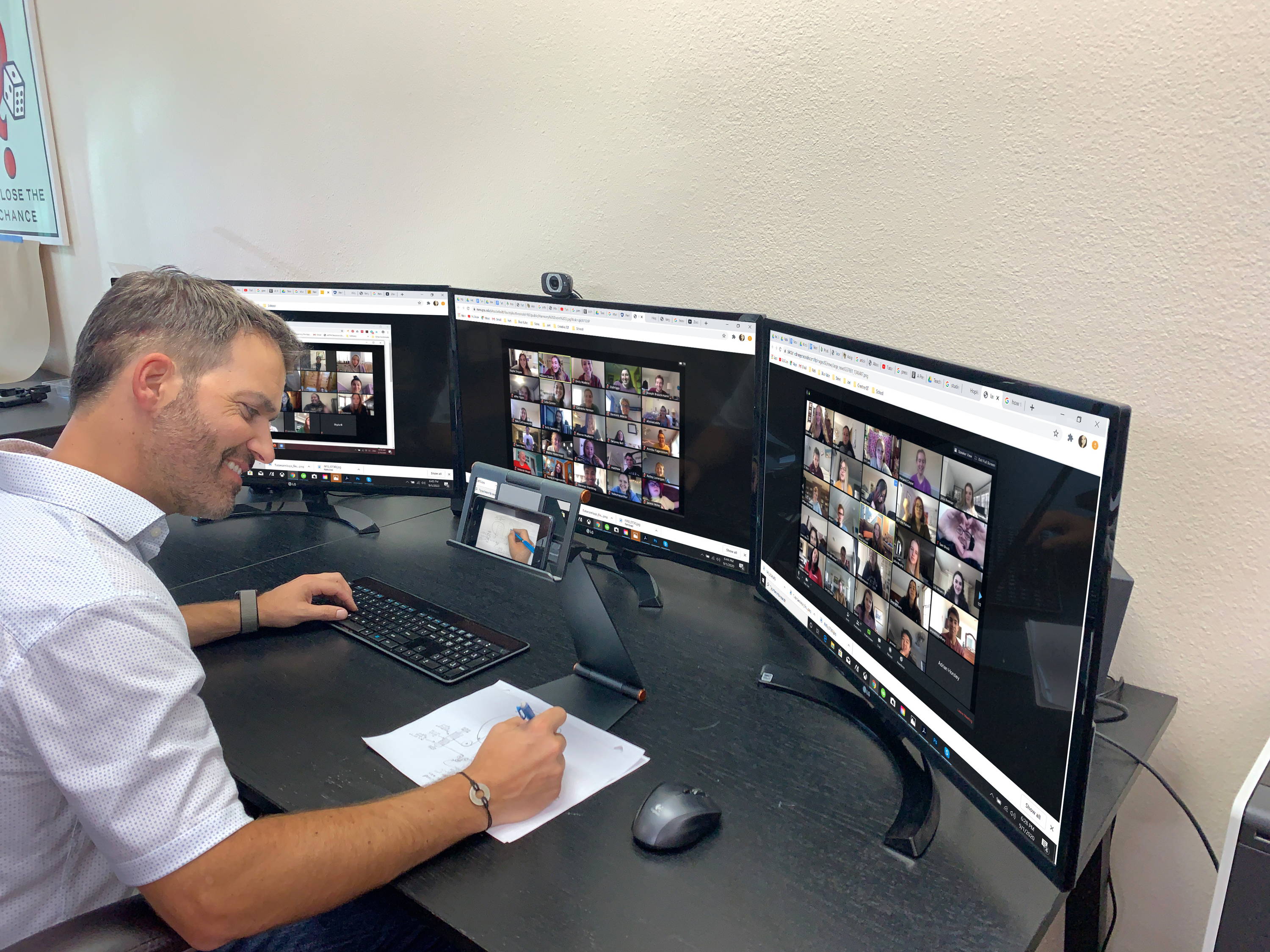 Joel Zurasky is an awesome 21-year-old whose dream job is to be a police officer. Joel has an intellectual disability, but that has not halted his studies and determination to reach his career goal.
Breaking down barriers is what Joel and his proud mom Amy do so when the COVID-19 pandemic arrived in March and forced Joel's sessions with speech pathologist educator Cathy Daley at Virginia's Woodrow Wilson Rehabilitation Center to go online they looked for new technology to help.
How does the Tutorcam work?
Tutorcam is a stand that turns your mobile device into a document camera so you can share your workspace online and be more connected.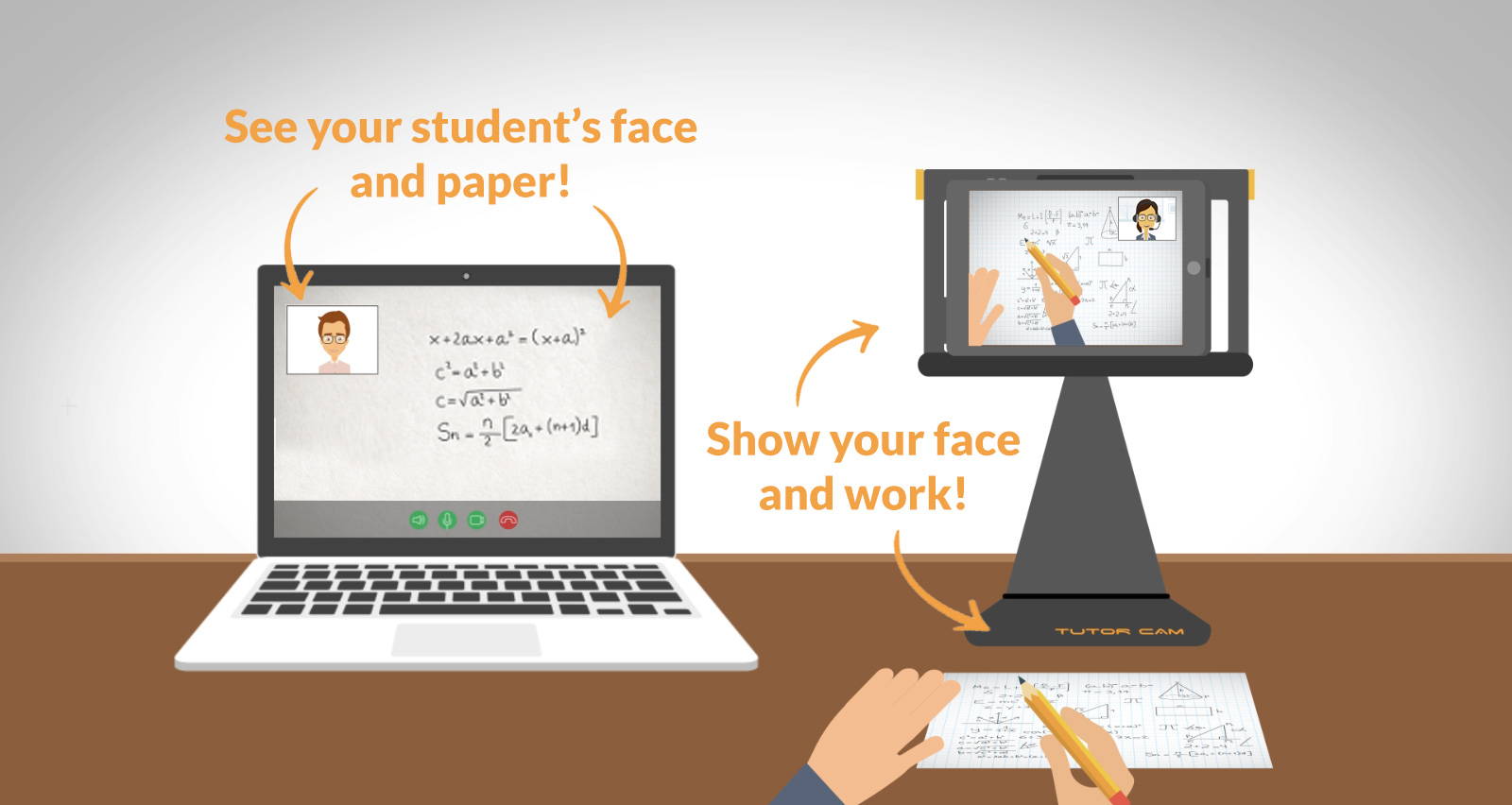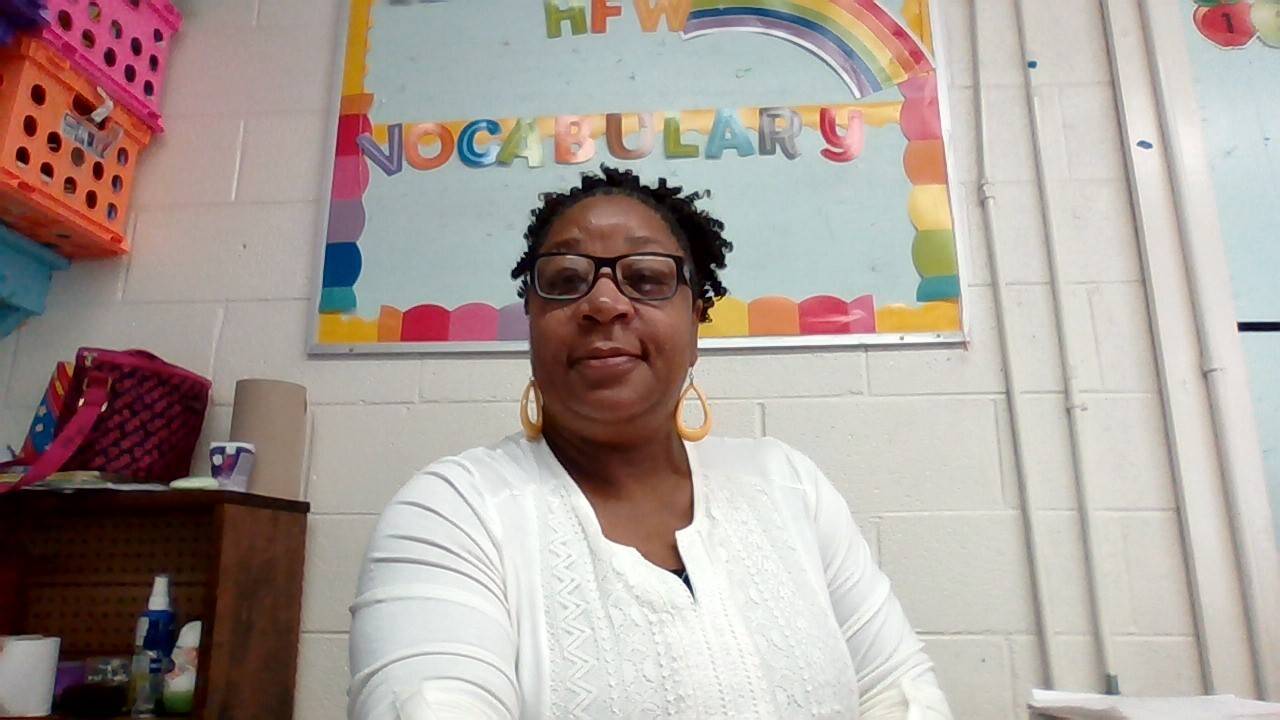 Ruby Wright understands all too well about the challenges facing teachers and students as they continue classes virtually during the COVID-19 pandemic.
Ruby, an elementary teacher at Como Primary School in Mississippi, had to adjust her teaching style that relied heavily on the use of manipulatives for early math concepts. It has been a tough adjustment, but thankfully help is on the way.
Ruby is one of 100 teachers who will receive a TutorCam Go as part of our "One Hundred Heroes" TutorCam giveaway. Ruby's new TutorCam Go will add a second camera to her remote learning classes. "It has been difficult teaching adding and subtraction to my students," Ruby told us. "I am so used to using manipulatives to show my students how to do it, but it is hard to hold manipulatives in the air."
Allix Regina is a true hero. Allix is a special education teacher at PS28 in Brooklyn, New York, and with the COVID-19 pandemic stretching resources, her remote learning classes have grown to 35 students with unique needs.
TutorCam inventor Brandon Kennington came up with the "One Hundred Heroes" competition to reward teachers who are going above and beyond in these tough times and Allix is a perfect recipient. Brandon is giving away TutorCam Go devices to 100 heroic teachers like Allix. "I have been a special education teacher for the DOE for two years now," Allix said. "Most of my children are learning disabled.
I am an ICT teacher but I've had to take on 35 kids remotely with IEP students. It is almost impossible for my IEP students to keep up
this year."
Some school districts were caught without adequate technology to support their students. Allix's school was no exception. "Even with differentiated work, the lack of in person one-on-one or small group time has challenged them beyond anything they have had to deal with before," she said. "A big struggle for my students is the technology. This is why I have been looking into different projectors so that we can get back to the basics because a lot if my IEP students need that basic structure while they transition into remote work."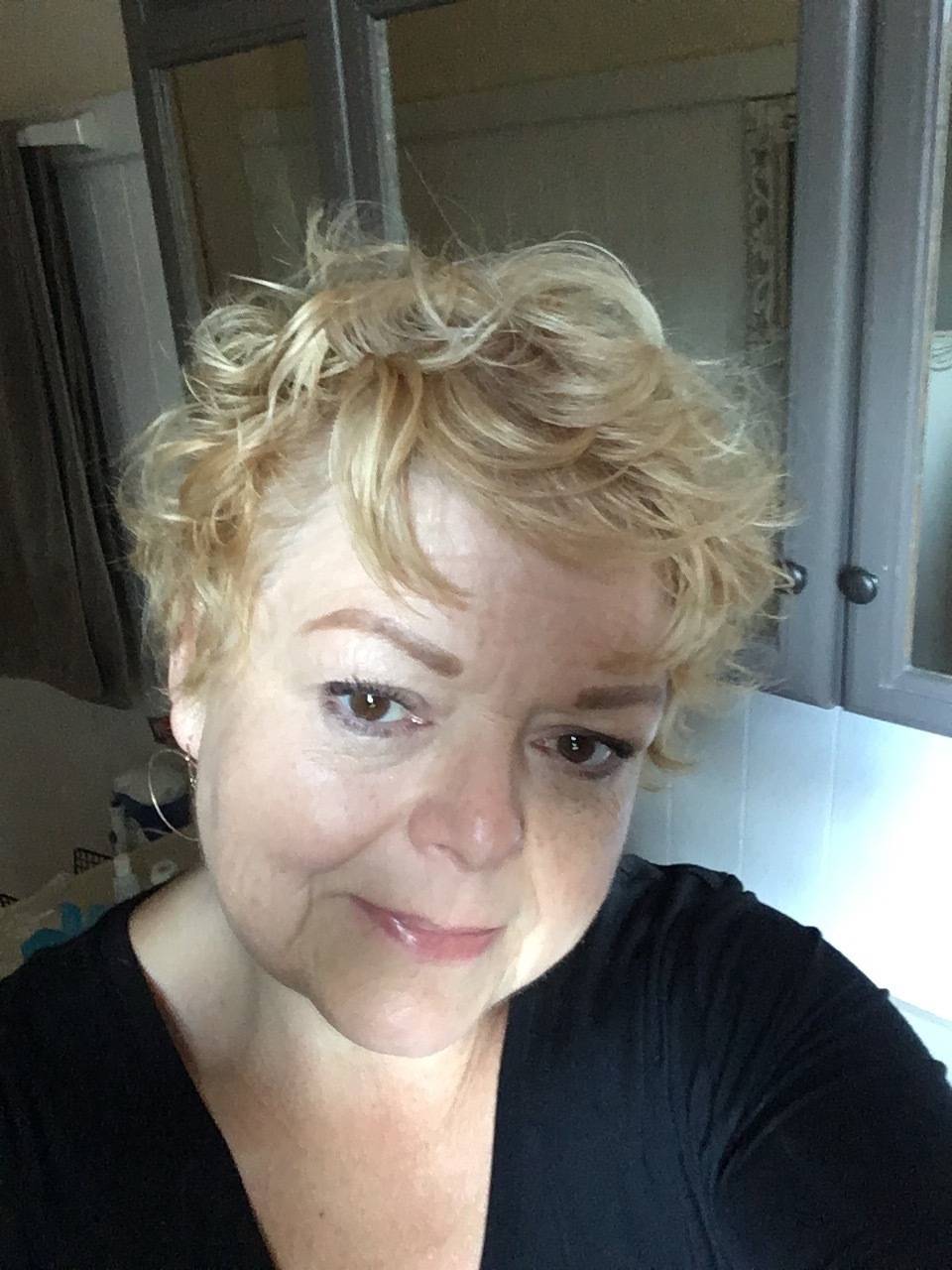 M'Lisa Kelley is the director of nutrition and chief culinary instructor for California's Piedmont Unified School District. When the COVID-19 pandemic hit in March, closed schools and forced students and teachers to go online it had a huge impact on M'Lisa. She was used to instructing her students face-to-face in a classroom environment.
The classes have continued, but via video conferencing. It was tough instructing students how to handle cooking equipment the correct way via video screens. It was dedicated teachers like M'Lisa that TutorCam inventor Brandon Kennington was thinking about when he announced his "One Hundred Heroes" campaign last month.
Brandon wanted to give TutorCams to 100 teachers in need of a technology boost for their remote learning classes.